Psychotherapeutic Counselling (Talking Therapy)
From time to time we all need support as an individual or as a couple. Life isn't easy and there are bumps along the way we can't always resolve ourselves. Our qualified accredited counsellors are able to discuss your requirements in confidence.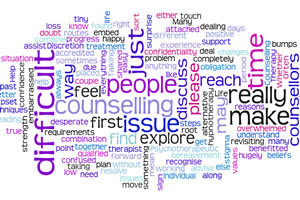 It's difficult to make the first move when you feel overwhelmed, desperate, upset or confused but taking the first tiny steps (like reading this) are a sign that the time is right to reach out and seek help.
Where there is a will, there is a way forward from just about everything, and working together we can explore just how you may find it.
There are so many reasons why people have counselling and there is no stigma attached these days. Many people you know will have had counselling and benefitted hugely during a low point or difficult period in their life.
Whether it is due to a loss of some sort (and that doesn't just mean a bereavement), an issue revisiting from your past, a difficult situation you've found yourself in or something completely different, please find the strength to reach out and get in touch. I really doubt anything could surprise us so please don't be embarrassed either.
Often the most effective treatment plan may combine a combination of both counselling and hypnotherapy techniques to really assist you to make progress, understand the root of an issue and embed positive changes. Your therapist will discuss this further.
We recognise our own values and beliefs sometimes make dealing with certain issues difficult and that counsellors are people too, so if we feel someone else would have more experience or be better placed to deal with your issue, we will be happy to advise you of alternative routes to explore without obligation.
Advanced Professional Diploma in Psychotherapeutic Counselling Ad Dip PC
Accredited by the Royal College of Nursing, National Counselling Society.
Discretion and confidentiality is assured. Help is here and you're not alone. A problem shared and all that really is true (0: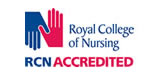 Email: hello@at1people.co.uk
Telephone: 07483 230774 or 01977 520969.