Hypnotherapy
As either a standalone solution or as part of a therapeutic treatment plan, we offer a range of treatments and techniques by fully qualified accredited practitioners.
Working with habits, behaviours and belief systems, hypnotherapy can be extremely beneficial in overcoming issues such as anxiety, stress, panic, anger, letting go of past trauma or sexual dysfunction issues.
It is often also successfully used to assist people in beating habits such as smoking, alcohol, unhealthy food and eating habits or phobias.
Unlike many hypnotherapists I also have a specialist certification in Psychosexual Dysfunction.
Feel free to get in touch to discuss your goals or challenges.
Therapeutic hypnotherapy is used very differently to the stage show version you see for entertainment.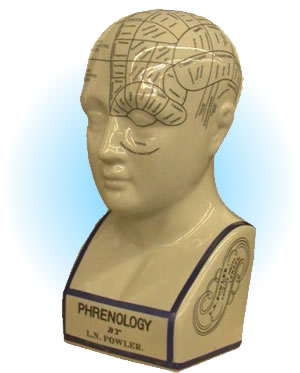 A reputable therapeutic hypnotherapist will carry out a thorough consultation to discuss your requirements, suitability and most importantly whether what you are looking to gain is realistic, ethical and achievable. For example, if someone with a healthy BMI wishes to lose 3 stone or wishes to be hypnotised to not want to eat, an ethical therapist would not agree to treatment. They may agree to treat the person to address and improve their relationship with food choices though, depending on the client.
Often the most effective treatment plan may combine a combination of both counselling and hypnotherapy techniques to really assist you to make progress, understand the root of an issue and embed positive changes. Your therapist will discuss this further.
New clients are often worried about what it will feel like when undergoing hypnotherapy so here´s how I´d best describe it: The main factor in hypnosis is creating the environment and using techniques to induce deep relaxation in the client. Most people alone cannot reach such a deep state of relaxation that a hypnotherapist can induce. Once in this deep state of relaxation a therapist is able to open the subconscious mind. This is where we store every single one of our memories and experiences and in here also sit the deep rooted values and beliefs we have about ourselves and the world.
Once the subconscious mind is open a hypnotherapist can help their client find and make sense of some of this clutter with a view to understanding ourselves better. It is also possible to create ways of moving forward with a different mind-set or living our lives differently. The subconscious mind is very suggestable and therefore elements can almost be re-programmed (for want of a better word).
During the actual treatment everyone feels different and this doesn´t link to the success factor. The majority of clients feel completely aware of what is going on yet report an overwhelming sense of joy at the feeling of deep relaxation — we very rarely get to achieve this opportunity in modern life!
Some people recall very little yet also enjoy the experience. Some feel tired when they are re-orientated, some feel energised and action focussed.
However an individual feels, one thing remains the same — when under hypnosis you remain fully in control of the situation and at no point need to worry. Ethical therapists will always explain the process and treatment they are about to do with a client to ensure you know what to expect.
Will Hypnotherapy work for me?
This is a great question I´m asked all the time and the answer is always the same. If the client is committed to making a change the likelihood of success is high. I cannot think of one client who has not benefited in some way as a result of trying hypnotherapy.
There are usually 3 reasons in my experience where it hasn´t worked as successfully as they´d hoped:
The client is not ready to fully embrace the process or doesn´t actually want to change
They aren´t doing it to make a change for themselves (i.e. under pressure as their partner wants them to stop smoking for example)
There are secondary gains from continuing the behaviour they say they wish to change (a fear of flying may continue as the individual actually is afraid of being far from home or away from a dependant — this is therefore a different issue)
A thorough no obligation consultation is the best way to get under the skin of any of these potential barriers and agree a treatment plan with an achievable and measurable goal in mind.
Hypnotherapy is usually carried out in one of my own therapy suits or I can travel to clients if they have a conducive environment for therapy. Just ask.
Diploma in Hypnotherapy Dip Hyp CS
Advanced Professional Diploma in Psychotherapeutic Counselling AdDip PC
Professional Diploma in Psychosexual Dysfunction
Accredited by: The Royal College of Nursing, The National Hypnotherapy society, General Hypnotherapy Standards Council
If you think hypnotherapy may be able to help you and it´s something you´d like to explore take the first step and get in touch for a chat:
Email: hello@at1people.co.uk
Telephone: 07483 230774 or 01977 520969.
We offer Hypnotherapy for:
Confidence & self-esteem issues
Sexual dysfunction (you name it — we´ve seen it)
Unwanted habits, phobias & fears (you name it — we´ve seen it)
Self-defeating behaviours
Anger
Relaxation
Sleep disorders
If what you´re looking for isn´t here, get in touch to discuss and if we can´t do it we may know a professional who can.