Corporate & Leadership Development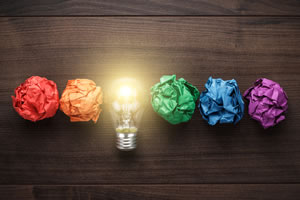 With extensive corporate HR, Talent, Change and Senior Leadership Development experience, we offer a pragmatic and innovative service to identify and create solutions to support strategic change and people priorities.
Whether your need is around culture change, Leadership Development, capability building or frameworks, performance management, Talent or Succession, we can create a unique strategy, solution and programme of activity built around your strategic priorities and values.
Through partnering we will scope requirements, offer external insight and validation methods, propose flexible solutions and if required, can design, facilitate and deploy any change.
With extensive large scale HR project management experience we can support full end to end deployment.
Our experience spans a range of large, medium, complex and global organisations within Financial Services, I.T., Utilities (Gas, Oil, Electricity industries) Charity and Rail sectors. 
Our ethos is to inspire your people to support high performance,  empower a workforce to innovate and take responsibility for being the best they can be.
Our passion for programme design particularly lies in the following areas:
Creating effective, synergetic and robust senior team working skills (adapting and connecting strategically as a group)
Self-awareness, managing own state and recognising others state (in a corporate environment/people focussed role)
Becoming an inspirational leader of people
Embracing the honest conversation (aimed at new/struggling people managers)
The joy of feedback (aimed at those who avoid/dislike giving or accepting feedback)
Becoming the person you want others to see (overcoming low self-esteem, self-defeating behaviours and taking control of your life and career)
Creating and launching a personal brand (for Organisations, teams or individuals)
Influencing with ease
Outside of the learning room we are offer services managing and embedding short term or interim projects around:
HR Transformation (leading team leaders through re-structures, redundancy/ consultation conversations)
Career coaching (as part of organisational re-structures, talent planning or potential discussions
Talent pipeline creation/succession planning
Team re-branding/re-purposing
Creating an internal coaching facility
Creating a learning culture versus a training culture
We'd be delighted to discuss your requirements in more detail so please get in touch through one of the following:
Email: hello@at1people.co.uk
Telephone: 07483 230774 or 01977 520969.