Confidentiality
Confidentiality is of paramount importance within our practice. Any personal details provided by clients are kept locked away and for the therapists' use only. This is also in line with our insurer's criteria.
During treatment sessions notes may be taken to support the session and provide the therapist with context in the unlikely event of a complaint. The identification of a client will be coded on any notes and will not contain any specific detail to identify them. Notes are kept, logged and stored within the ethical guidelines of accredited bodies.
At the initial consultation clients will also be asked how and whether they can be contacted by the therapist in the rare event we should need to cancel an appointment. This is to protect our clients' personal privacy preferences.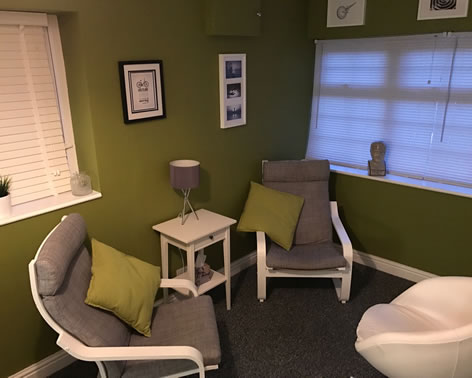 As part of any therapist's ongoing professional development and supervision your therapist may discuss elements of your treatment with another qualified professional for training purposes. Where this occurs the context shared would be completely anonymous sharing no information that could identify a client.
There are some important exceptions around confidentiality that clients should be aware of. If I feel a client is in genuine imminent danger of seriously harming themselves or someone else, I am ethically obliged to take action to protect that person.
In the rare event of a confidentiality breach it would usually involve alerting the emergency services or possibly the client's GP. If I was required to share any of the information a client had provided to me this would only be done to protect the safety of another person and where possible any breach would be done with the client's full knowledge.
This action doesn't include a client wanting to just talk about their feelings around harming someone, or them self within the context of the session. A breach of client confidentiality would only occur if I felt their life or another person's life was actively in imminent danger. This would also not be breached if a client mentioned they were cutting themself, for instance.
Please do ask if you require further clarity around this in your consultation.